Thank you so much to Destiny@Howling Libraries for introducing to me this tag! TLA is one of my favorite shows, so I was excited to see this tag. ♥
This tag was created by A Clockwork Reader.
WATER:
Katara and Sokka: the best sibling relationship
Arya Stark and John snow…even though I know that might be faulty. But anyhow, they are both kind of the outcasts of the family and stick together.
Yue: favorite star-crossed lovers
Lieutenant Shinji Takeyama and his wife Reiko from Mishima's Patriotism it has to be the most bittersweet love story I ever read and in the opening scene they tell you upfront.
Blood Bending: a book with disturbing content
Choke by Palahnuik, which is why I DNF it. It was just trying to be jaw dropping in my opinion.
EARTH:
Toph: a character with surprising strength
Lucy from The Lion, The Witch and the Wardrobe. She is sweet and caring, but she is not afraid to stand up and fight for what she believes in.
The Tales of Ba Sing Se: best short story/poetry collection
My favorite right now is Tales After Midnight. I really enjoyed reading the Halloween stories. It's great for the month of Oct
Kioshi Warriors: best warrior character
Arya Stark. She is such a spitfire and her character kind of scares me at times.
FIRE: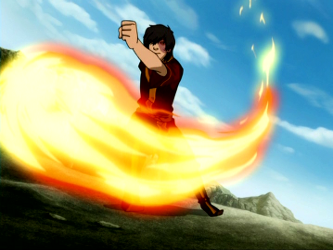 Zuko: best redemption arc
Zuko has to be one of the best character arcs! But if we are talking books Captain's Courageous, he went from brat to a likeable young man.
Iroh: wisest character
Dick Hallorman from The Shining. He's the only one to explain to Danny what the shinning is.
Azula: best downfall
Lewis from Blessedly Bound by Lucretia Stanhope. Lewis is supposed to be Gwen's familiar, but he has major problems.
AIR:
Appa: favorite fictional animal/pet
Hedwig from Harry Potter, or the dierwolves from Game of Thrones
Aang: purest cinnamon roll
Jon Snow he is really a victim of circumstance, but rises to the occasion every time.
Avatar State: a stubborn character
Phoenyx from Phoenyx in Flames. She is bad ass, but also stubborn as hell, but that makes her character well rounded and actually a bit innocent…if that makes sense.